Played by the inhabitants of a humble fishing community in Venezuela, this hybrid short film follows two brothers trying to stay together despite the pressures of their violent environment.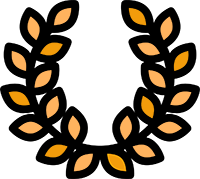 AWARDS: Best Iberoamerican Short Film. Huelva Iberoamerican Film Festival/ Best Student Film. Latin Film Market New York/ Best Short Film. A Corto Plazo Film Festival.
OFFICIAL SELECTIONS: Sao Paulo Short Film Festival/ Carthage Film Festival/ Guanajuato International Film Festival/ Havana Film Festival/ Huelva Iberoamerican Film Festival/ Viña del Mar International Film Festival
Amphibian. Two brothers between land and water
In Anfibio, the approach is neo-realist; the actors, non-professional; the social problems, real; and the backdrop, a tropical paradise whose beauty is not quite hampered by poverty and lack of opportunity. It's a beautiful film, rendered with a poet's touch.
In the film, two brothers, two motherless boys, José and Jesús, clearly very close to each other, suffer the demands of a patriarchal father in a rural village that subsists on fishing.
But is the father harsh or is he simply making a mistake in how he's going about trying to do right by his two boys in difficult circumstances?