The filmmaker Iman Behrouzi prepares to make a film for the woman he loves, which triggers within his family a debate about the meaning of love and human emotions.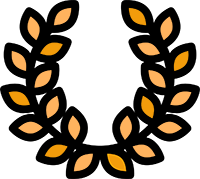 AWARDS: Best Documentary Award. Start International Short Film Festival
OFFICIAL SELECTIONS: Off Cinema Film Festival/ Bogota Short Film Festival/ Jogja-NETPAC Asian Film Festival/ DOCfeed Documentary Festival Eindhoven/ Akbank Short Film Festival/ Wales International Documentary Festival/ The Norwegian Documentary Film Festival/ FLICKERS' Rhode Island International Film Festival/ Aesthetica Short Film Festival/ Family Film Project Festival/ Linz International Short Film Festival/ Besston Film Festival
Amour Dú Réel. Understanding love and emotion in Iran
After working abroad for several years, a filmmaker returns to his family home in Shiraz, Iran to make a film for the woman he loves.
His exploration of his feelings and of the cross-cultural and geographical barriers to pursuing this relationship eventually spark introspections among members of his family, as they express their emotions to one another in new ways in front of the camera.
A documentary about cross-generational understandings of love and emotion set in current day Iran.