Being home to several of the archaeological wonders of humanity, the inhabitants of the Jordanian city of Petra propose an urgent reflection on the implications of tourism in their daily life.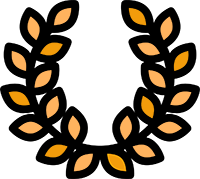 AWARDS: Best Documentary. Serbian Film Festival
OFFICIAL SELECTIONS: Tripoli Film Festival
After Tomorrow, The other side of tourism in Petra
To visit the archaeological reserve of Petra, in Jordan, is to approach one of the greatest patrimonies of humanity and several of the architectural wonders of the world, such as the Al Khazneh building or its famous Deir. But behind an industry that attracts millions of tourists a year there is a vibrant social reality that is sculpted day by day through this cultural exchange.
After Tomorrow tells us about the evolution and the current implications of tourism in Petra with a simple and educational narrative. Whether they are natives or foreigners, in the film all the voices seem to have the same value to show us their point of view: Children selling postcards to bring home some money, Jordanian men who fall in love with foreign tourists or the young souvenir sellers who enjoy the opportunity to make new friends from around the world.
Being the tourism of Petra one of the main economic entrances of Jordan, the film proposes an opportune reflection on the implications of this activity in the inhabitants of this region and the exposition of a set of social needs that need to be addressed by the local governmental to improve their living conditions.