After becoming a widower, Inacio, the former shaman of a remote Portuguese community, begins to live with an endearing neighbor. In the autumn of their lives, a new affection is born between them.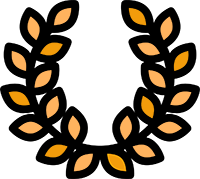 OFFICIAL SELECTIONS: Les Rencontres Court c'est Court/ Star Film Fest/ Clemont-Ferrand Short Film Market/ Visions du Réel Media Library/ Women Make Waves int'l Film Festival/ Minsk International Film Festival "Listapad"
A Roof in Common. The new life of the magic doctor
Inacio spent all his life in Moitinhas (Little Hill) and was once the magic doctor for the village.
However, even his magic couldn't save his wife and all the villagers from senility and death. At his age of 87, the village has become so empty. Many of the villagers died from solitude.
To survive, to resist this melancholy, Inacio joins his loving neighbour, Francisca's life. They share the same roof after they both lost their life partner.
Now, at the last season of their life, the new challenge of sharing life — and affections, with one another has just begun.