A Cuban psychiatrist, a nurse in Switzerland and a shepherd in Bosnia Herzegovina; three people in three equidistant parts of the world wonder what their life would be like somewhere else.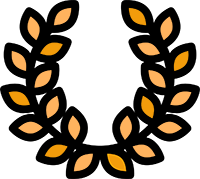 OFFICIAL SELECTIONS: Visions Du Reel/ Nyon Film Festival/ Busan International Film Festival/ Hofer Filmtage
A Better Life Elsewhere, Looking for happiness in the distance
Lying on his bed, Emilio caresses his pet snake that glides cordially over his chest. He might be preparing to fall sleep and dream of open spaces, which has been a recurrent dream since a few years ago. Being an underpaid psychiatrist with a ban on leaving his country for disrespecting the authority, his most precious desire is to leave the island and have a new beginning in another part of the world.
On the other side of the Atlantic, Andrea, a nurse who works in a Swiss hospital, survives the absorbing routine of a system that she believes is excessively demanding. Like her father, an inveterate traveler, she is searching for an escape from this reality, which seems to have come in the form of love as she begins to date a suitor from Turkey.
In a remote mountainous landscape, Enver lives alone in a humble house. He became a shepherd when he settled here after the war, an episode that, according to him, led his life towards a path of desolation. His sheep are his only companions, animals that impersonate a family that has never really existed. Just like Emilio and Andrea, he also dreams of starting over somewhere else.
In this film directed by the renowned Swiss filmmaker Rolando Colla - known for his feature film "Summer Games", Swiss candidate film for the Oscars in 2012 - we follow these memorable characters for over eight years in their contemplative yet extraordinary search for change.