Like silent observers, in this short film we are witnesses of how children of all ages play with toy weapons of all kinds. And it seems that, as they say, in the Balkans each generation has its War.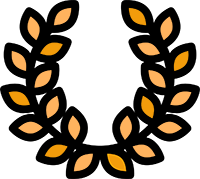 AWARDS: Human Rights Award. Sarajevo Film Festival/ Best Production. IFOLT/ Best Croatian Short. Opuzen Film Festival
OFFICIAL SELECTIONS: Dokufest/ Jihlava Film Festival/ Free Zone Belgrade/ L´Alternativa/ Zagrebdox/ Indie Lisboa/ Croatian Film Days/ Skopje Film Festival/ 20 Min/Max Film Festival/ South East European Film Festival/ Cronograf International Documentary Festival/ Festroia International Film Festival/ Hamburg International Short Film Festival/ Festival Internacional de Cine de Huesca/ Kino Otok Isola Cinema/ Tabor Film Festival/ IFOLT/ Kratkofil/ Herceg Novi Film Festival/ Mediteran Film Festival/ Aye-Aye International Film Festival/ Tuzla Film Festival/ Braunschweig International Film Festival/ Cineast/ Miradasdoc/ Festival Tour Courts In Aix Provence/ FIBULA& Tranzyt& MIFF& Animated Film& Human Rights Film Festival Barcelona& Festival Mediteranskog Filma Split/ Dok Leipzig Festival/ Eastern Neighbours Film Festival/ Norsdisc Panorama/ Porec Dox/ Wellington Underground Film Festival/ Open City Documentary Film Festival/ Riga International Film Festival/ Dokufest Kosovo/ Mecal/ Barcelona/ Balkantage/ Brussels Short Film Festival/ Festival International Du Film D' Aubagne/ Inconvenient Films
Real Man's Film. The wars of the new generations
In the Balkans, sons are continuing fights started by their fathers.
There are rifles and pistols in every hand. Concentration of arms has reached a critical point.
Even the smallest incident would be disastrous to this fragile peace. Watching children playing with toy guns makes you wander: what are we leaving to the next generation?