The access to precious archival footage and vibrant musical clips gives us the opportunity to witness an evocative portrait of Dominguinhos, a legendary Brazilian composer, accordionist, and Singer.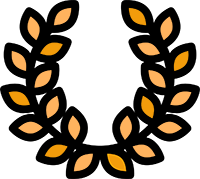 OFFICIAL SELECTIONS: IDFA/ Cinélatino Rencontres de Toulouse/ Vancouver International Film Festival/ It's All True/ BAFICI/ Dok Leipzig/ Doc Lisboa/ Krakow Film Festival
Dominguinhos. The portrait of a legendary Brazilian composer
Dominguinhos is a musical genius and a trailblazer in introducing the world to contemporary Brazilian music. Born into an impoverished yet musically gifted family, Dominguinhos was an accordion prodigy who became a master of musical genres, known for popularizing Brazilian music.
In this beautiful film, we can hear himself talking about his childhood, the "pandeiro" as his first instrument, the eleven-day journey between Guaranhuns and Rio de Janeiro, stories from his first marriage, the partnership of life and music with Anastasia, his second wife, its mix of rhythms, influences. All through rare archival footage and vibrant musical clips.