2 Girls is a character-driven and observational documentary about two young women, who are linked to each other through a universal journey of poverty and abuse for the sake of dreaming a better life.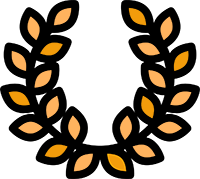 AWARDS: Best Foreign Documentary. HumanDoc Film Festival/ RIFF Rome Independent Film Festival/ TIFF Tiburon International Film Festival
OFFICIAL SELECTIONS: Lisbon International Film Festival/ Equality Festival/ Afro Festival Ananse/ Chhatrapati Shivaji International Film Festival/ FIFEQ Festival International du Film Ethnographique du Quebec
"2 Girls" A parallel harsh journey towards hope
Lota comes from the poor rural area of Bangladesh and dreams to improve her status and gain economic independency. She moves to megacity of Dhaka, finds shelter in a slum and starts to work in a garment factory. She works 12 hours a day, earning 50 cents of a dollar per hour.
Tigist, an Ethiopian girl, was ment to have more priviledged life. She was born in a family of two teachers, but after both her parents died in a car crash, she became a victim of abuse by her relatives. Escaping from a situation of enslavement, Tigist ends up on the streets of Addis Ababa.
In this heartbreakingly harsh journey, where Lota and Tigist meet their hopes and destinies. Yet, despite their tough lives, they reveal an inner strength and great dignity.