With a sexual reassignment surgery, Rosa Maria, a 59-year-old transsexual woman, seeks to complete her transition after a life of being a traditional macho male. This is her incredible story.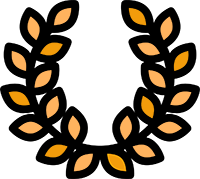 OFFICIAL SELECTIONS: Festivale Internazionale del Cinema de Salerno/ Ramsgate International Film and TV Festival/ Visions du Réel – Film Market/ Kashish-Mumbay International Queer Film Festival/ Festival de Cine LesBiGayTrans de Paraguay/ Skiptown International Film Festival/ FICGLB – Festival Internacional de Cinema Gay Lesbic de Barcelona/ FIDBA – Festival Internacional de Documental de Buenos Aires
Transition And Happiness. From being a macho to being an empowered woman
After building a life as a typical heterosexual man, married and with children, Rosa Maria today faces a crucial day in her transition process to become a woman. In search of her own ideal of identity, Rosa undergoes sexual reassignment surgery at almost sixty years of age.
This documentary, directed by Jonas Benarroch, follows Rosa in this transcendental process, together with her faithful friend Fina, also a transsexual woman. The struggle of both, like so many others, is to achieve recognition and a dignified position in today's society.