When they stop receiving their salaries after the economic collapse of a maritime company, 320 seamen in Grece embark on the greatest challenge of their lives to reclaim what is theirs.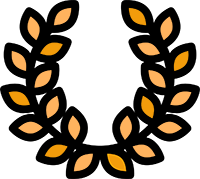 AWARDS: Best Documentary. Job Film Days
OFFICIAL SELECTIONS: Construir Cine/ Uluslararasi Isci Film Festival/ See Fest/ Workers Unite Film Festival/ Athens International Film Festival/ Thessaloniki Documentary Festival
Tied. What's the longest you've been unpaid?
A country on the verge of bankruptcy. The financial collapse of a maritime company. For months, 320 seamen have been unpaid. TIED captures the struggle of Lesvos Shipping Company seamen who were unpaid in 2015.
The camera captures their hopeless efforts to receive their wages during the most challenging time in Greece's modern history. Many employees were trapped on the company's vessels in Drapetsona and away from the spotlight.
TIED is the story of an unknown modern labor struggle from the depths of the Greek maritime industry, from the docks of Drapetsona in Piraeus to the Prime Minister's office downtown Athens.