From the rudimentary effects of the last century to the sophistication of the digital age, this film traces the history of special effects in film, hosted by the acclaimed director Peter Jackson.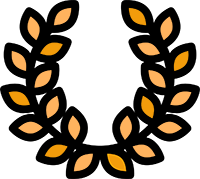 AWARDS: Saturn Award for Best Science-Fiction DVD/ Rondo Award for Best Independent Documentary Film of the Science-Fiction Genre/ EBE Awards Presented by the International UFO Congress
The Sci-Fi Boys. The history of special effects in film
First shown on the Syfy Channel in 2006, "The Sci-Fi Boys" won the Saturn Award as the Best DVD of the Science-Fiction genre and many other awards.
Peter Jackson, who hosts this travel through time from the earliest days of primitive movie effects to the computer effects of today, has written: "This film charts the evolution of fantastic cinema, to put on record, for all time, the influence that the pioneers of special effects had on my generation of filmmakers."
Producer-Director Paul J. Davids, is noted for his authorship of six "Star Wars" sequel books for Lucasfilm and as one of the founding producers of the original "Transformers" animated TV episodes, as well as being an executive producer and co-writer of Showtime's "Roswell," which was nominated for a Golden Globe Award as Best Television Motion Picture.