In the wake of a crippling stroke, a tenacious jazz legend fights to regain his drumming prowess, mentor one final protégé, and return to the Parisian stage where his storied career began.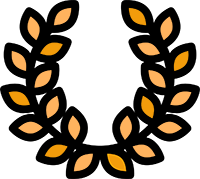 AWARDS: MUVI, Best Documentary Feature/ Temps d'Images, Best Portuguese Film
OFFICIAL SELECTIONS: Thessaloniki Documentary Festival/ SPFF, Official Selection/ Festafilm, Regard Etranger/ Tartu World Film Festival/ Main Program/ MUVI, Official Selection/ Temps d'Images
The Ninth Life of Gualdino - Defying odds, drumming anew.
After a remarkable life filled with thrilling escapades, adversity, and extraordinary achievements, a renowned self-taught drummer revered as a jazz legend for mentoring countless young talents now thriving in the music industry, is struck by a debilitating stroke. Defying paralysis and driven by sheer determination, he embarks on an ambitious quest to regain full mobility, reclaim his mastery of the drums, launch one final protégé, and make a triumphant return to Paris, the city where he once performed alongside Nina Simone and persevered through homelessness.