A group of North Korean refugee women living in South Korea have an essential ritual since they left their home in search of a better future: climbing to the top of a local mountain. This is their story.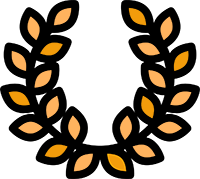 OFFICIAL SELECTIONS: Toronto Korean Film Festival/ Florence Korea Film Festival/ DMZ International Documentary Film Festival/ Cine-Vacances Seoul, Seou Art Cinema/ BUCHEON INTERNATIONAL FANTASTIC FILM FESTIVAL/ APAP5
Ryeohaeng. Longing for North Korea
"Ryeohaeng" means 'journey' in North Korean dialect. A group of women who have settled in the South Korean society after fleeing from North Korea has an unavoidable journey for survival since they left home: to climb a summer mountain.
Approximately 30,000 North Korea refugees currently live in South Korea, and the vast majority of them work in low-paying and dangerous jobs and experience difficulty adapting to the new environment.
Despite their wish to lead a new life, the conflicts that forbid these women from settling down roots in neither North nor South follow them as well as the permanent longings for home.