In World War II, a psychiatric asylum in France not only had to deal with the Nazi invasion. Its staff also pioneered a revolutionary way of treating psychiatric patients.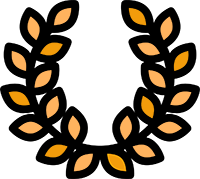 AWARDS: Special Mention at Visions du Réel
OFFICIAL SELECTIONS: 2019 World Premiere: Visions du Réel – National Competition/ International Premiere DOK Leipzig/ Solothurn Film Festival/ Rotterdam International Film Festival/ Göteborg Film Festival/ Traces de Vie, Alès – Itinérances Film Festival/ Nova cinema/ Rendezvous With Madness/ Cinemed Festival/ Festival International Aprèsvaran/ DOC-Cévennes
Our Lucky Hours. A psychiatric asylum in Nazi-occupied France
During the Second World War, 45,000 psychiatric patients perished in French hospitals. Only one facility survived intact: an asylum in Saint-Alban an isolated rural village in central France.
At Saint-Alban, doctors, patients, nuns, and nurses worked side by side, for the survival of all. With active resistance in the background, the doctors led a whole community in elaborating a new conception of psychiatry and the madman's role in society.
The fight against the Nazi oppressor changed into a fight against all forms of oppression and confinement. Saint-Alban became the crucible of the "institutional psychotherapy" movement that revolutionized post war psychiatric care.