The award-winning filmmaker João Botelho creates this gem of a film, a kind of cinematic tribute to his main inspiration, the Portuguese filmmaker Manoel de Oliveira.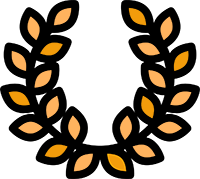 AWARDS: João Sampaio Award. Janela Internacional de Cinema do Recife
OFFICIAL SELECTIONS: IndieLisboa - International Independent Film Festival/ Locarno Film Festival/ International Intangible Heritage Film Festival/ Mostra Internacional de Cinema de São Paulo/ Viennale Film Festival/ Ourense Film Festival/ Panorama Internacional Coisa de Cinema de São Salvador da Bahia/ The Portuguese Conspiracy/ Caminhos do Cinema Português/ Mostra de Cinema Português de Hoje - Cineclube da Ilha Terceira / Thessaloniki Documentary Festival – Images of the 21st Century/ Punto de Vista/ Cinéma du Réel/ Hong Kong International Film Festival/ Festival Cinematográfico Internacional del Uruguay/ BAFICI/ Pesaro Film Festival/ Mostra de Cinema Português em Macau/ "Pacific Meridian"/ Cinema SOIR, Évora/ Documentary Film Club Close Up in Kyiv/ Cinemateca Portuguesa
Cinema, Manoel de Oliveira and Me. A Film-Tribute to the great filmmaker of Portugal
This film is a journey into Oliveira's cinema, his method, his way of filming and his extraordinary cinematographic inventions.
The award-winning filmmaker João Botelho had the audacity to film a magnificent story that Manoel loved but never filmed, one that he left behind as if his hand and eyes were close to God, or among the gods, and he was steering Botelho so that even now Oliveira can continue to film through him.