A battle against time and terrain unfolds as an Ethiopian ambulance driver negotiates a treacherous 300-kilometer dirt track to reach the nearest hospital, with a laboring woman's life hanging in the balance.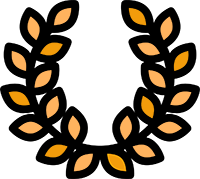 AWARDS: Best Documentary. Macau International Short Film Festival
OFFICIAL SELECTION: Ji.hlava International Documentary Film Festival/ Asti Film Festival/ Intimalente Film FestivaL/ Festival Cinema Africano Asia America Latina/ Festival Trofeo La Lanterna/ Faito Doc Festival/ Capodarco Film Festival/ Visioni Corte International Film Festival/ FIPADOC/ One Country One Film/ Festival de Cine por los Derechos Humanos/ Annual Aarhus Film Festival/ Pärnu Film Festival/ International Short Film Festival Detmold/ PROVINZIALE - Filmfest Eberswalde/ DOCFeed/ iRepresent International Documentary Film Festival/ International Film Festival ETNOFILM ČADCA/ Girona Film Festival/ DOKer Moscow International Documentary Film Festival
Mud Road - Healthcare Journey
In the remote corners of southern Ethiopia, the prospect of medical help lies at the end of a daunting 300-kilometer dirt path. Captured through unflinchingly raw and observant cinematography, this documentary immerses us in the precarious journey of an ambulance driver. Tasked with the critical mission of transporting a woman in labor to the nearest hospital, he grapples with natural and man-made obstacles, each kilometer rife with uncertainty. This film is not just a testament to one man's grit and resilience, but a stark depiction of the stark health infrastructure disparities that plague remote communities.