The relationship between grandson and grandmother is always powerful, enigmatic. Filmmaker Stéphane Riethauser undertakes an essay on identity, gender and sexuality hand in hand with his grandmother Caroline.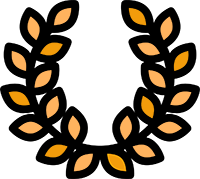 OFFICIAL SELECTIONS: World Premiere: Visions du Réel/ International Premiere: Documenta Madrid – International Competition/ Kerala International Film Festival/ Queer Festival Pink Apple in Zurich/ Locarno International Film Festival/ FIDBA (Latin American Premiere)/ QueerPorto/ Gender Bender/ DOC NYC/ KasslerDokfest/ Taipei Golden Horse/ Solothurn Film Festival/ Thessaloniki Documentary Film Festival/ Francophone Film Festival in Vienna/ Muestra Internacional Documental de Bogota/MIDBO/ Raindance Film Festival
Madame. Me, my grandmother, sexuality, and our identity
This documentary takes us onto an intimate journey where Caroline, a flamboyant 90-year-old grandmother and her filmmaker grandson Stéphane explore the development and transmission of gender identity in a patriarchal environment.
Promised to a domestic life in the 1920s, Caroline manages to free herself from the clutches of a forced marriage and becomes a successful businesswoman, defying the social rules of her time.
In parallel, Stéphane struggles to play the role everyone expects in his Swiss bourgeois family, until the day he comes out of the closet and sets off on a crusade against homophobia and sexism.