In this atmospheric animated short film, the wounds of the real estate business in Bogotá are left open after an incident where a security guard is killed by a pack of stray dogs.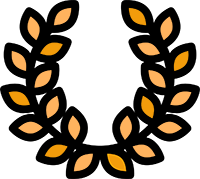 AWARDS: Press Prize. Festival du court métrage de Lille/ Special Mention Jury Award. Festival du court métrage de la côte bleue/ Best Animation Prize. Silver Film Festival/ Student Award. Festival du Cinéma de Pontarlier
OFFICIAL SELECTIONS: Clermont-Ferrand/ Urbaciné/ Festival d'animation de Bruz/ Festival 7ème Lune/ Festival Travelling/ Festival International d'animation d'Annecy/ Festival de Cinéma d'Animation de Pontarlier/ FICAM/ Festival Tampere/ AnimFest/ Erarta MOTION PICTURES festival/ International Festival of Shorts about Painting/ Future Film Festival/ Tampere Film Festival/ Shorty Week Film Festival/ Skepto International Film Festival/ Fest – New Sirectors New film festival/ Encounters/ 7th Dada Saheb Phalke Film Festival/ Festival Internacional de cine de Huesca/ Festival de Guarimba/ Leiden International Short Film Experience/ Guanajuato International Film Festival/ Festival de Shenzen/ Supertoon Festival/ Fantoche/ Busho Film Festival/ Lago Film Festival/ Anibar Film Festival/ Encounters Festival/ Turku Animated Film Festival/ SESIFF/ Linoleum/ Szczecin European Film Festival/ Pantalla Latina/ L'Alternativa/ 3D Wire/ CINECAFEST Central American Short Film Festival/ Arlington International Film Festival/ Spark Animation/ Animatou/ Zinetxiki Festival/ Primanima – World Festival of First Animations/ DocsMX – Festival Internacional de Cine Documental de la Ciudad de México/ AFI Fest
Lupus. An animation about the wolves of urbanism in Colombia
In December 2011, a security guard was killed by a pack of stray dogs prowling in a poor neighborhood, on the Bogota suburbs.
This incident is the starting point of this animation where the painter and filmmaker Carlos Gomez Salamanca makes a crude reflection on the constant efforts of man to force nature into his modernist ambitions.
The natural animal instinct against irrational ambition.