In this short documentary essay, filmmaker Antoine Fontaine delves into a forgotten archive of 16mm film belonging to a scientist dedicated to dissecting and cataloguing insects. Here, the line between fascination and obsession seems to blur.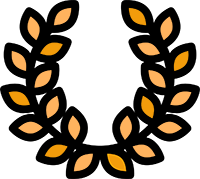 OFFICIAL SELECTIONS: Don Leipzig/ Curtacinema - Rio de Janeiro International Short Film Festival
Insectopedia. The Mystery of Dr. Veroft
Every now and then, you come across something special when you're least expecting it. For documentary filmmaker Antoine Fontaine, that something special came in the form of a suitcase filled with reels of 16mm film that he found at a flea market.
The films belonged to a mysterious Doctor Veroft, a keen insect enthusiast who had spent fifty years filming all kinds of bugs, dissecting them, observing them, and taking notes. Intrigued by this man's strange passion, Fontaine sets out to try to find out what lay behind it.