A family gravitates between two countries. Indira in Bosnia-Herzegovina, and Mehdina in France, are two sisters with different dreams but united by a strong bond. Will they be able to overcome the obstacles of distance and age?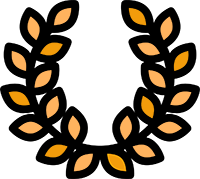 OFFICIAL SELECTIONS: World and International Premiere: Sheffield Doc/Fest – Doc/Love section/ Sarajevo Film Festival/ Yamagata International Documentary Film Festival – International Competition (Asian Premiere)/ Cork Film Festival – International Competition/ International Film Festival Prvi Kadar / First Frame – Sarajevo/ DOKfest Belgrade/ MyArt Film Festival
In Our Paradise. A family in two countries
In Bosnia-Herzegovina, Indira dreams of elsewhere. In France, Mehdina strives to find her place. Whilst the adults seem to be fighting windmills, the kids grow up in a world of their own with ten-year-old Hasan blissfully wandering on the path of Armstrong and traveling into space.
As we follow Indira and Mehdina during one winter season, images of the past confront those of the present and the tale of two sisters slowly unfolds.
Pieces of the puzzle come together to unveil an investigation of the human condition and reveal a universal story about family ties, about growing up and finding your place in the world.