Departing from Berlin, French multidisciplinary artist Golden Tuna embarks on a creative odyssey, embracing Montreal's chilling darkness to ignite newfound inspiration.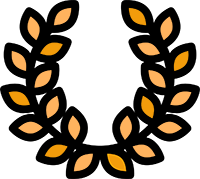 OFFICIAL SELECTIONS: Fantasia/ Rendez-vous du cinéma québécois/ Festival de cinéma de la ville de Québec/ Image+nation 29/ Grand Rapids Feminist Film Fest/ Central Michigan International Film Festival/ Córtex Film Festival/ Women Media Art and Film Festival/ Festival du DocuMenteur de l'Abitibi-Témiscamingue/ Toronto Indie Doc Fest/ Indie Karoo Film Festival/ Directed by Women: Short and Fun in NYC/ Festival du lm Groslandais/ Cine Pobre Film Festival/ No Gloss Film Festival/ 7th China International New Media Short Film Festival/ Urban Films Festival 2017 | ZZUB Fest/ Norwich Underground Film Club/ Fierté Montréal/ LGBT+ Film Festival Poland, WARSAWA & Gdańsk
Golden Tuna - The Conquest of Montreal
Leaving behind the familiar confines of Berlin, Golden Tuna, a talented French multidisciplinary artist, sets forth on an artistic journey to the enigmatic city of Montreal. As she delves into the city's cold and dark embrace, she uncovers a wellspring of inspiration that fuels her creativity. Through personal exploration and connection with the city's eclectic inhabitants, Golden Tuna transcends boundaries, expanding her artistic horizons and reshaping her perspective. This evocative tale follows her transformation and the profound impact Montreal's atmospheric allure has on her work, illuminating the power of change and self-discovery.