Eastern Ukraine. After all the villagers of Pesky were evacuated due to the armed conflict between pro-Russian rebels and the Ukrainian army, the only inhabitants who remain there are two artisanal beekeepers and their bees.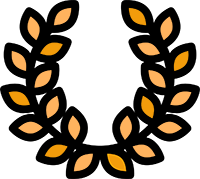 OFFICIAL SELECTIONS: Hot Docs Film Festival/ Visions du Réel/ Zagreb Dox/ Jihlava International Documentary Film Festival/ The International Exile Film Festival/ Festival International du Film La Roche-sur-Yon
"Girls and Honey" The hosts of a war
The beekeepers Anatoli and Svetiana Kosack are the only original inhabitants that remain in the village of Pesky, a place that, since 2014, is a battlefield between pro-Russian rebels and the Ukrainian army. Since the conflict erupted, theirs closest companions are their beloved bees and the army soldiers who guard the area.
A bold cinematographic approach allows us to confront the images of a beautiful sunflowers field with those of machine guns and military bazookas in the frontline, an ironic mirror of the same geography.
In this way, the soldiers fight, dance and honor one of their dead, while Anatoli and Svetiana find in nature and in the rubble of an erased past the hope of a future in peace.