When the presidents of Mexico and France unveiled his chaquira mural at the entrance of the Louvre Museum, indigenous artist Santos de la Torre never knew about it. Now it's time for him to tell his story.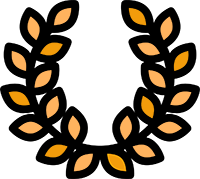 AWARDS: Chicago Film Festival. Best Documentary
OFFICIAL SELECTIONS: Cinéma Du Réel/ Artecareyes/ Guadalajara International Film Festival
Echo Of The Mountain. The invisible Indigenous Artist
Santos de la Torre is a prolific Wixárika (Huichol) indigenous artist, living in isolation in the remote lands of San Luis de Potosí, Mexico. Although he is not well known to the public, one of his murals rests at the entrance of the Louvre Museum in Paris. However, De la Torre found out about it much later.
This documentary, directed by multi-award winning Mexican filmmaker Nicolás Echevarría, is an insightful look into the Wixárika cosmogony and an important document to reflect on cultural appropriation and the value yet to be given to indigenous art and wisdom.