In the heart of Belarus, a black sheep director's journey to confront familial grievances becomes a profound exploration of generational divides, suppressed emotions, and the intricate dance of communication.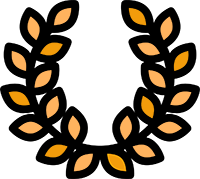 OFFICIAL SELECTION: Dhaka International Film Festival/ Northern Lights Nordic Film Festival/ Marzo Feminista - Centro Arte Alameda/ Ji.hlava International Documentary Film Festival/ Pöff Shorts/ Pärnu Film Festival/ La.Meko Kurzfilmfestival/ Amarcort Film Festival/ Tokyo Lift-Of Film Festival/ Riga International Short Film Festival 2ANNAS/ PLONS! International Short Documentary Film Festival Leeuwarden/ Women's International Film Festival Nigeria/ Women International Film Festival/ Bistre reke (Clear rivers) Festival/ International 2 Sides Short Film Festival/ Cleveland International Film Festival
Common Language - Family, Taboos, Reconciliation
The director of this documentary director, long considered the family's black sheep, embarks on an emotional pilgrimage to Vitebsk, Belarus, to confront her parents about deep-seated grievances and family taboos. As they grapple to bridge generational and emotional divides, the film intimately captures the whirlwind of raw emotions, often unspoken sentiments, and the challenging search for mutual understanding—zooming into the poignant details of their facial expressions and the weight each word carries.