After forging a strong and close relationship throughout their life, two sisters face the unveiling of a past that had remained hidden and that could change the way they understand the notion of family.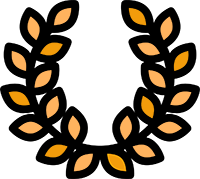 AWARDS: Best Film Award in Long Documentary Competition and Best Film by the Egyptian Film Critic. Ismailia Documentary Film Festival/ Best Film Award in Orizzonti Vicini Section. Trento Film Festival
OFFICIAL SELECTIONS: Festival dei Popoli/ True/False Film Fest/ Doc Against Gravity Film Festival / EDOC – Encuentros de Otro Cine/ Ambulante Documentary Film Festival/ Maine International Film Festival/ Maine International Film Festival – By the Sea/ Budapest International Documentary Film Festival/ Ânûû-rû âboro – Festival International du Cinéma des Peuples/ Bahamas International Film Festival
Between Sisters, the revelations of a family
When director Manu Gerosa decides to film his mother and aunt, two Italian sisters in the autumn of their life, he also captures a relationship as endearing as it is complex.
Perhaps sensing that her memory is eroding faster than her life, Teresa gives voice to some torments of her life. This way, between the usual quarrels between sisters, the cries, the laughter, a crack opens itself to let some untold stories arise, a truth that had been for many reasons, being guilt one of them.
Ornella senses that it is time to open a space for Teresa to vent her. Between Sisters is an example of the intimate cinema that Truffaut once spoke about. A cinema that is close and naked as a revealing secret.