When a beaver plague gets out of control in the harsh territory of Tierra del Fuego, Argentina, a couple of biologists arrive in the area to exterminate the animals.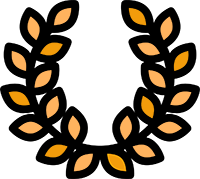 OFFICIAL SELECTIONS: Sheffield Doc Fest/ Docsbarcelona/ Trento Film Festival
Beaverland. The extermination of the beavers
Canada, 1946. Twenty-five pairs of beavers are captured and delivered to an official mission of the Argentinean navy to create a fur industry. A seaplane lands them on the other end of the American continent: the island of Tierra del Fuego.
In 2014, in Tierra del Fuego, the fur industry has been forgotten and the beavers have spread all over the island, becoming a plague. In this territory, the beaver has no natural predators and the floods caused by its dams have irreversibly destroyed the landscape.
Derek and Giorgia, a couple of Chilean biologists, settle on the island to study the plague. To converse the ecosystem, they are forced to do what nature is not doing. Kill the beavers.