Amidst escalating threats and societal uproar, a brave Muslim woman relentlessly pursues justice, advocating for a progressive interpretation of Islam that challenges traditional norms.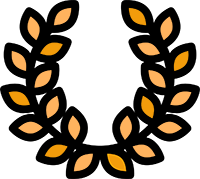 AWARDS: Vimeo Staff Pick. Athena Film Festival/ Best Documentary. Fine Cut Festival of Films/ Special Jury Mention. Promofest
OFFICIAL SELECTION: Hot Springs Documentary Film Festival/ Big Sky Documentary Film Festival/ Cleveland International Film Festival/ St. Louis International Film Festival/ American Documentary Film Festival/ American Pavilion Emerging Filmmakers Showcase at the Cannes Film Festival Athena Film Festival/ Fine Cut Festival of Films
Promofest/ United Nations Association Film Festival Calgary Underground Film Festival Annapolis Film Festival/ Dances with Films Film Festival American Cinématique Annual Shorts/ Thin Line Documentary Film Festival/ Eyes & Lenses Ethnographic Film Festival Inferenze Short Film Festival/ Lublin Film Festival/ Beirut Intl. Film Festival/ Festival Alto Vicentino/ Cheap Cuts Documentary Film Festival/ DOCUTAH Intl. Documentary Film Festival
Al imam - Courage, Justice, Progress, Conviction
In an environment rife with controversy, where tradition often overshadows the call for progress, stands a courageous Muslim woman. She dares to challenge the status quo and take a stand for justice, asserting a progressive approach to the practice of Islam. Facing threats and navigating a minefield of societal pressure, she remains unwavering in her pursuit. Her conviction seeks to illuminate the shadows of dogma, revealing the possibilities of an enlightened, progressive Islam where justice reigns supreme and freedom of thought is cherished.