When a female AI artist, sets out to explore masculinity in art, she inadvertently reveals a profound societal critique about gender bias, the art world's disparities, and the nature of artificial intelligence.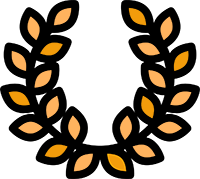 AWARDS: 1st prize in the category "film". Willi Münzenberg Forum/ Golden Horseman For Animated Film. Filmfest Dresden/ LUCA Gender Diversity Film Award. Filmfest Dresden/ Prix Ars Electronica. International Competition of CyberArts
OFFICIAL SELECTION: Go Short-International Short Film Festival Nijmegen/ ITFS Stuttgart Trickfilm International Animated Film Festival/DOK Leipzig/Filmzeit/PÖFF Tallin Film Festival/Kassel Docfest/Short Film Festival Cologne/Blicke Filmfestival/Message to Man/Visionär Filmfestival/25FPS International Experimental Film and Video Festival/LINOLEUM Contemporary Animation and Media Art Festival/Filmfest Dresden/Short Waves Festival/Short Film Fest Hamburg/FLATPACK/Sofia Internation Film Festival, Hungry Eyes Festival
AIVA - AI, Artistry, Gender, Paradox
This bold animated documentary unveils the intriguing world of AIVA, a female humanoid AI artist created by a cis-male engineering team. Tasked with bringing a 'female perspective' to the art realm, AIVA delves deep into the nuances of the male physique, preparing to craft her magnum opus that dissects masculinity's myriad forms. But beneath this compelling narrative of creativity is a potent commentary on the historical sidelining of women in arts and the Western fixation with the "male genius." The film critiques the glaring absence of genuine female viewpoints in today's AI-driven world, showcasing a reality where even digital entities, like Siri or Alexa, bear a female semblance, yet are still subject to service and servitude.