This short is a captivating exploration of gender, love, and sexuality through the eyes of a genderqueer bar worker, revealing our complex desires for intimacy.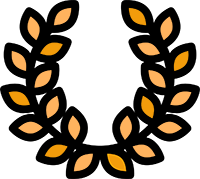 AWARDS: Best Documentary. ReelGood Film Festival/ Gold Award (VIC / TAS). Australian Cinematographers Society/ Short of the Year (Winter) Special Jury Mention
OFFICIAL SELECTIONS: Aesthetica Short Film Festival/ ReelGood Film Festival/ Promofest Short of the Year - Winter/ Cinematica #3/ Himachal Short Film Festival/ Usak Short Film Festival/ Skiptown Film Fest, LA/ Greenwich Village Film Festival
ZEF - Gender. Love. Sexuality. Intimacy
In this documentary, we follow the compelling story of a 21-year-old genderqueer individual who works in a skimpy bar. Through a dynamic collage of moments, sensations, and memories, the documentary dives deep into their personal exploration of gender identity, navigating complex relationships, and discovering their own unique path to self-acceptance. With raw vulnerability and unflinching honesty, "ZEF" captures the diverse forms of desire and intimacy that shape their journey. Through intimate interviews and immersive visuals, the film invites viewers to reflect on their own experiences and perceptions of gender, love, and sexuality. It is a poignant and evocative exploration of the human quest for connection and authenticity.