The portrait of Yvonne Robert, a ninety-year-old woman with immeasurable wisdom who poured into naive painting all the emotions of a life as turbulent as it is inspiring.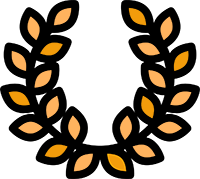 OFFICIAL SELECTIONS: Visions Du Reel
Yvonne Robert, A woman who comes from the shadows
Born into a family of poor peasants, Yvonne had to postpone her interest in painting until she was 54 years old, when she began to make paintings to express the multiple twists and turns of her life. Now, at the age of 90, Yvonne meditates about her life story in the privacy of her humble home.
Yvonne tells us that when she was a child she used to hide in order to paint, since in a house of peasant lineage no other hobby was accepted other than to cultivate the field and do the housework. With her brushstrokes of naïve style she once painted an umbrella on a bed on which it rains from the ceiling, an image that, put into another less-lived life, may seem a surreal postcard.
The respectful visit of the directors Mario Del Curto and Bastien Genoux is illustrated with a delicate naturalistic lighting and a fixed camera that evokes the pictorial presence of the canvas that Yvonne took to express her anguish. Yes, it has been a life full of sacrifices, sorrows and joys. Yvonne tells her story with simplicity and a liberating lack of greed.