In the late 70s, multimedia artist Stephen Seemayer documents the life of the young artists who began to inhabit the abandoned buildings of Down Town Los Angeles. They were known as the "Young Turks".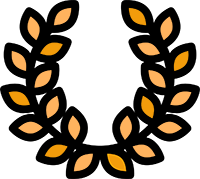 OFFICIAL SELECTIONS: United Film Festival Los Angeles/ Feature Selection Los Angeles Downtown Film Festival
"Young Turks" The rebellious artists of Down Town L.A
In a place known for its exuberant beaches and the luminosity of the stars of the Hollywood industry, a group of young artists made of the abandoned buildings of 1970 Down Town L.A their own bunker of creative freedom.
Among the concrete walls, the bricks and the traffic smoke of Los Angeles, a group of photographers, painters sculptors, writers and filmmakers built a countercultural neighborhood that led to a debate about the particularity of artistic creation in the biggest city of the American West.
Among several of those interviewed by Seemayer are Jon Peterson, James Croak and Coleen Sterrit, as well as several homeless men. All of them end up composing a choral portrait about a way of life that proposes the breaking of beauty and freedom standards, very far from the ones promoted by the Californian Dream.