Daniel, a blind musician, plays music with his son Isaac on the streets of Zimbabwe to support his modest family. Both must prepare for the imminent recording of an album with which Daniel recalls his golden years, when he was the leader of the largest musical band in Zimbabwe.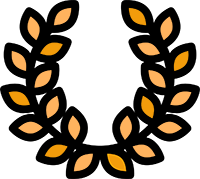 AWARDS: Best Documentary. FICU Lanterna/ Best Documentary. Festival Cinema Du Europeen/ Best Mid-Length Film. DocuTIFF
OFFICIAL SELECTIONS: TRT Documentary Awards/ One World Media
You Can't Hide From The Truth. Reviving with music in Zimbabwe
Twenty years ago, Daniel Gomora was the leader of the largest musical band in Zimbabwe. He is one of the three members who survived AIDS during that time. Today, in order to support his low-income family, Daniel does his only passion: he plays music for money in the streets of Zimbabwe with his son Isaac, a child drummer.
In this inspiring documentary, the duo join forces and talent to spin their everyday life in an environment where the only thing that is not scarce is music. The invincible desire of Daniel to continue making music gives them the opportunity to record an album with which they can take their music across the country.