In only 11 minutes, this short film documents how, on the eve of Fidel Castro's death, reporters and passers-by take advantage of an image starring a Cuban girl.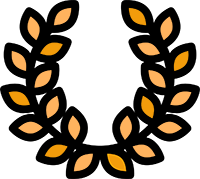 AWARDS: IDFA. Special Jury Award for Students Documentary
OFFICIAL SELECTIONS: International Documentary Filmfestival Amsterdam/ Festival Internacional de Cine de Cartagena de Indias (FICCI)/ V Censurados Film Festival – Muros (In)visibles/ KuubaArgentiina poliitiline kinokunst, EKKM/ Guanajuato International Film Festival/ KINOKI, Foro Cultural Independiente. San Cristobal de las Casas/ Cinema Três Passos/ Lumiar – Festival interamericano de Cinema Universitário/ Filmets – Badalona Film Festival/ Mostra de Cinema Feminista Belo Horizonte
I Am. A girl and a Cuba without Fidel
After Fidel's death, Cuba is invaded by a tsunami of lenses, and a Cuban girl is thrown in the middle this media circus.