In 1965, a group of intrepid young women didn't know they were making history by participating in a survival adventure that would mark their lives. This is their story.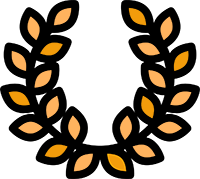 OFFICIAL SELECTIONS: Artemis Women in Action Film Festival/ Julien Dubuque International Film Festival/ Minneapolis St Paul Int'l Film Festival/ Milwaukee Women's Film Festival/ Portland Film Festival/ High Falls Film Festival/ Big Water Film Festival/ Chagrin Documentary Film Festival/ Maine Outdoor Film Festival/ Columbia Gorge International Film Festival/ Wisconsin Film Festival/ Waterwaker Film Festival/ Reel Paddling Film Festival
Women Outward Bound. Surviving in the wilderness as a woman
This documentary profiles the first group of young women to participate in an Outward Bound survival school course in 1965, and chronicles their experiences in the wild.
It also captures how one month in the woods taught them they could do more than they ever thought possible. During their experience, the young women forged a special bond, and at a reunion 47 years later, the group reminisce about the lessons they learned and the memories they made, with some surprising revelations.
They didn't realize it at the time, but they were a part of changing the course of history. The documentary takes the viewer on a journey over many decades with rare archival footage, family home videos, photos and stunning aerial footage of the lush yet challenging Boundary Waters Canoe Area Wilderness.