What is it like to be a female tattoo artist in a male-dominated art? In this documentary, world-famous tattoo artist Debora Cherrys invites us into her tattoo chair in the middle of the pandemic.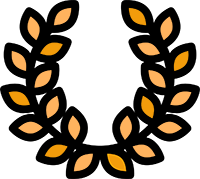 AWARDS: Best Film. Pure Magic International film festival
OFFICIAL SELECTIONS: Semana del cine de Lugo/ Prague international film festival/ Valeiff Valencia indie film festival/ London best Documentaru¡y award/ International documentary Masterdoc film Festival/ Kosice international film festival/ Fescilmar session for the firs time in Poland/ Rushdoc international documentary Film Festival/ Madriff Madrid indie
Accord cine fest
Art On The Skin. Tattooing as seen through the female eye
Tattoo artist Debora Cherrys has opened a new shop with her partner Adri. Debora is an artist recognized worldwide for her unmistakable style.
Artists from all over the world visit her store and work with her side by side. They travel to conventions around the world and there she shares time, ideas and work with artists from all over the world.
The year 2020 everything changes because of the Covid 19 pandemic and Debora, her whole team of "The Bearded Lady" and the whole tattoo world in general adapts to the new situation.