Three stories from Sierra Maestra, Cuba, unravel on the day of the 52nd anniversary of the Revolution. What will the lives of these three characters be like tomorrow, when the big party is over?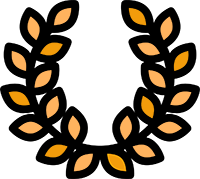 AWARDS: Grand Prix. Parnu Film Festival/ Special Mention. Flahertiana/ Grand Prix. Ismailia International Documentary Festival/ Filmmakers Union Award. Yerevan International Film Festival Golden Apricot/ Special Mention. Beldocs
OFFICIAL SELECTIONS: IDFA/ Havana Festival of New Latin American Cinema/ Vera Film Festival/ Ankara International Film Festival/ Reggae Film Festival/ Al Jazeera Documentary Film Festival/ Minneapolis St. Paul International Film Festival/ OXDOX Documentary Film Festival/ DOCUMENTA Madrid/ Planete Doc/ Cronograf/ London International Documentary Film Festival/ LET'S CEE Film Festival/ New Zealand International Film Festival/ Parnu Film Festival/ DocHouse
With Fidel Whatever Happens. Contrasting postcards of Revolutionary Cuba
When another year is over, all Cubans prepare for the biggest celebration in their country: The commemoration of the 52nd anniversary of the revolution led by Fidel Castro. He, along with a small group of guerrilla soldiers, took the reins of the country after an historic siege that began in the mountains of the Sierra Maestra.
The director Goran Radovanovic captures the streets of this iconic place to tell the stories of three characters that try to make their living amid the preparations of this great national celebration. The images speak for themselves, and there are no interviews, conversations, or voice-overs. A few images from the news on TV showing people celebrating contrast sharply with the adventures of these locals.