This documentary follows the captivating life of the famous Georgian actor Kachki Kavsadze, who survived Nazi and Soviet concentration camps to finally become a professional actor. His life, like that of members of his family, is a distinctive example of how hard it was to live in the extinct Soviet Union.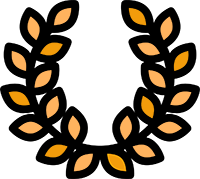 OFFICIAL SELECTIONS: Tbilisi International Film Festival
Will There Be A Theatre Up There? Becoming an actor in the Soviet Union

This film revises the life of famous Georgian Kachki Kavsadze, who belongs to a family of great folk singers.
What happened to his family portrays the experiences of millions who lived in the former USSR: stories of people who participated in World War II and got in concentration camps in Nazi Germany and afterwards in equivalents camps in USSR territory.

Being simultaneously an actor of drama and comedy, a singer and a dancer, let alone being a great clown, Kavsadze alternates between these alter egos to construct a mono lyrical and monumental biography and, at the same time, a tribute to his fans.