A piglet named Caesar lives a happy life with a loving owner, which is very different from other piglets' lives. But does this special treatment make Caesar's destiny different? Or is it just a context where 'ordinary' killing is transformed into an act of murder?!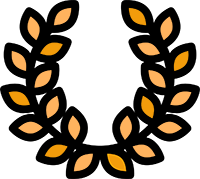 AWARDS: Best Film. GIPA DocU

OFFICIAL SELECTIONS: Visions Du Reel/ Move Me Productions/ DMZ Korean Documentary Film Festival
"Why Pigs don't have a name" My friend, the animal that I will eat
This is the story of an ordinary piglet bought in a Telavi cattle market. Caesar was chosen randomly. He was lucky because the life he would live was absolutely different from the lives of other animals: he lives in a cosy pigpen, with the wallpapers inside and the colorful facade, he's warm in the winter and feels free and relaxed, he eats various food and has everything a piglet would dream of.
The biggest thing in Caesar's life is the owner, he visits the piglet almost every week in the village to look after him, see how he lives and make sure that Caesar isn't an ordinary pig. Zura Mamagulashvili, the director of the film, is the main character and the story develops in the village where he was raised with his two aunts, a cousin, a father and grandparents.
What is the difference between a pig who has a name and the other pigs who don't? This film is an attempt to answer the question - why pigs don't have a name. Here Mamagulashlivi creates a context, a conditional universe, where love objects are treated with care but finally – the end is not different – a loving owner of an extraordinary piglet is an ordinary cruel human being.