Loved and hated, Arthur Chu tries to reinvent his life after his controversial participation in "Jeopardy!", the TV show where he managed to obtain a small fortune through a very unusual strategy.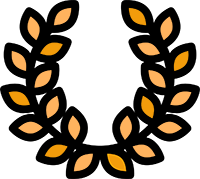 AWARDS: Best Documentary. DisOrient Film Festival/ Best Documentary. Austin Asian American/ Jury Award for Best Documentary Feature. AFF
OFFICIAL SELECTIONS: Slamdance Film Festival/ HotDocs/ DisOrient Asian American Film Festival
Who is Arthur Chu? Jeopardy's most hated player
After jumping to fame during his eleven games won in a row in "Jeopardy!", an institution itself in American television, the life of Arthur Chu changed forever.
From being a introvert Asian-American boy, his controversial way of playing - and winning - in the televised game put him at the mercy of the most hostile spectrum of social networks, where he was systematically offended and discriminated because of his ethnic origin.
This film documents the relative calm after the storm in the life of Chu, who has returned to his old job as an insurance analyst as he tries to break through as a writer of articles of cultural interest and as a lecturer on gender and race issues.
Using it as a cathartic opportunity, Chu exposes in the film the family context where he grew up, an aspect that gives clues about who he is and how his weeks of fame on television were the platform to react to the passive role that his social environment seemed to have assigned him.