In the spring of 1990, environmentalists Judi Bari and Darryl Cherney survived a bombing attack while driving their car along the California's North Coast. Surprisingly, the police authorities accused them of being the perpetrators of a terrorist act. This documentary unravels the details of a case that is still waiting for justice.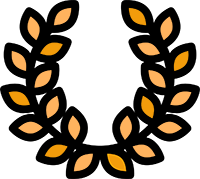 AWARDS: Golden Eagle Award for Best DOcumentary Feature. Cine/ Special Jury Award. Long Island Film Festival/ Best Documentary. Malibu International Film FEstival/ Best Documentary. Santa Cruz Film Festival/ Best Documentary. Desert Rocks Film Festival/ Best Feature Film. Davis Film Festival
Who Bombed Judi Bari? When nature awaits for justice
After several years leading non-violent tactics to stop the activity of large timber corporations in their concessions in California's Redwood forest, Judi Bari and her fellow friends from the environmentalist group Earth First! Began to receive death threats aimed at ending their activism.
In 1990, the threat would materialize in the explosion of a bomb placed in the Subaru wagon in which Bari and her colleague Darryl Cherney were traveling on one of their work trips. Both barely survive the explosion, but are immediately marked as suspects of transporting homemade explosives allegedly to be used in one of their demonstrations.
In this documentary, an exhaustive interview with Judi Bari herself- shortly before dying from breast cancer - becomes the basis of a retrospective that reviews all aspects of a case whose original question remains unanswered.
Beyond a thorough investigative work where suspicions are raised on the corporations and groups of workers in the timber industry and biased practices performed by the FBI and Oakland Police are discovered, the great achievement of this film is, as Bari insisted, directing the focus towards where real unpunished violence is found: that of men in their irresponsible exploitation of nature.