The desert of northern Argentina is getting drier due to the activity of extraction companies. Flora and her llamas find it difficult to find water, and their concern is that of an entire resilient people.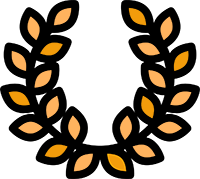 OFFICIAL SELECTIONS: DOK Leipzig 2018/ Internationale Kurzfilmtage Oberhausen/ Guanajuato International Film Festival/ International Short Film Festival of Cyprus/ Student Academy Awards/ Film Festival della Lessinia/ Global University Film Awards Hong Kong/ FIDÉ Brasil/ International Shortfilm Week Regensburg/ FICE Ensenada Argentina/ Tampere Film Festival/ Ethnocineca Vienna
White Gold. The thirst of the Argentine desert
Harsh winds, vast salt lakes and dryness shape the mountains of north west Argentina. Every morning Flora walks out into the mountains with her one-hundred llamas searching for pastures.
However every season the animals become thinner and the landscape drier. The high planes of the Salinas Grandes hides one of the biggest lithium reserves in the world.
In order to extract it the last sweet water of the desert is being pumped into vast reserves by international companies. The battery industry`s ressource hunger threatens the shepherds and the traditional salt production of the indigenous Kolla and Atacama.
In quiet poetic images "Oro Blanco" depicts the lives and fears of people who have to fight for their territory and way of living.