This documentary follows Hedil and Naam, two Yazidi women who try to give their families a decent life in a refugee camp after having survived a massacre perpetrated by the Islamic State.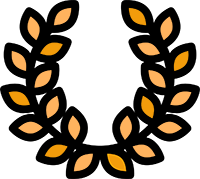 AWARDS: Austrian Documentary Award. Wien - ethnocineca. International Documentary Film Festival Vienna/ Best Austrian Film. Wien - this human world International Human Rights Film Festival
OFFICIAL SELECTIONS: Duisburg - Duisburger Filmwoche/ Kratovo Ethnographic Film Festival Macedonia/ Buenos Aires Festival Int. de Cine Independiente BAFICI/ Margaret Mead Documentary Film Festival
What The Wind Took Away. Life after a massacre
Despite having lost everything, the Yazidi women Hedil and Naam are struggling for a humane life for their families.
In the Yazidi massacre by the terrorist organisation "Islamic State" they were forced to leave their homeland and have finally found protection in a refugee camp.
Their situation seems hopeless, stuck between the dictatorship of ISIS and their dream destination: Europe.