Dragan Wende conquered the night scene of a divided Berlin during the Cold War. 25 years later later, the directors of this gripping documentary go after the myth of Wende, whose life changed abruptly after the unification.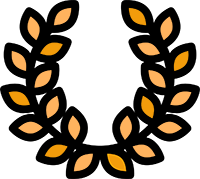 AWARDS: Best Documentary. Max Ophuls Preis/ Best Documentary. Trieste Film Festival/ Audience Award. FEST New Directors/ New Films/ Golden Palm Award. Mexico International Film Festival/ Special Mention. Beldocs
OFFICIAL SELECTIONS: Hot Docs/ Dok Leipzig/ Hot Docs Toronto/ Max Ophuls Preis/ Trieste Film Festival/ Zagrebdox/ Docudays UE Kiev/ Achtung Berlin/ Beldocs/ Makedox/ Dokufest/ Prix Europa/ Deutscher Dokumentarfilmpreis/ FEST - New Directors/ Cinemateca Uruguaya/ DMZ Docs/ Golden Apricot
Dragan Wende - West Berlin. The king of the night on both sides of the Iron Curtain
The Yugoslav immigrant Dragan Wende used to be the street king of West-Berlin's 1970s hedonistic disco scene.
Along with his friends, he roamed the nightclubs on both sides of the Wall - his pockets full of Western money. But when the Wall fell, everything changed. Dragan has not set foot in East Berlin for the past 20 years and has no intention to do so. A microcosm of underdogs and their survival strategies unfolds as a tragicomedy in a still-divided city.
A crazy piece of world history told from the kitchen of an eccentric and washed-up bordello doorman. A moving piece of family history, told in the historical dimension of the Cold War. A loving portrait full of (black) humor, stunning archives and music: moving, educational and entertaining.