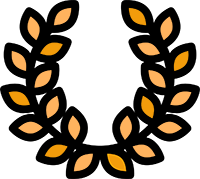 AWARDS: Main prize in Baltic Film Competition. Riga International Film Festival 2ANNAS Special prize as EcoFilm. Rural FilmFest El Edén de La Mancha/
OFFICIAL SELECTIONS: Visions du Reel/ Lima Independiente International Film Festival/ Pärnu Film Festival/ Rural FilmFest El Edén de La Mancha/ Film Festival KINOSHOK/ Matsalu Nature Film Festival/ Film Festival of Madrid FCM-PNR/ Forad Camp/ Nordic Film Days/ International Filmmaker Festival/ SZERPENTIN Dance Film Festival
Waterfall. Framing the widest waterfall in Europe.
The Venta waterfall, located in a small town in Lithuania, is the background of a customary European summer scene.
Dozens of visitors come here to play with this relaxing natural spectacle, whether bathing in its waters, or, better yet, taking pictures with their cell phones. This way, making a "selfie" having the waterfall as the background of the picture can turn the portrait into a very interesting post on social networks.
The Lithuanian director Laila Pakalnina films this and all the possible interactions between the visitors and the waterfall in what it could be a great framing exercise. The film is also a cinematic comment on the portrait and the need to fulfill our personal whishes.