In an Armenian village where men are absent, dive into the profound world of its women – a realm of waiting, longing, and undying spirit in the face of separation.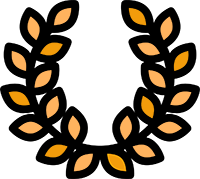 AWARDS: Best Documentary. Torino Underground Cinefest/ Armenia Golden Apricot. Yerevan IFF/ Best Film by a Young Director. Film Festival della Lessinia/ Best direction. Sole Luna Doc FF
OFFICIAL SELECTION: DOK Leipzig/ Serbia International Festival of Ethnological Film/ USA Global Cinema Film Festival/ Georgia CinéDOC-Tbilisi IDFF/ Astra Film Sibiu IFF/ DOC AVIV/ International Documentary Film Festival/ États généraux du film documentaire/ Festival La Rochelle Cinéma
Village Of Women - Loneliness, Resilience, Hope, Intimacy
This captivating documentary offers an intimate portrait of an Armenian village uniquely composed of women, children, and the elderly. With their men going to Russia for work for most of the year, the film dives deep into the heart of Lichk to capture the silent struggles, unspoken emotions, and the spirited resilience of its womenfolk. As the filmmaker becomes an integral part of their lives, the women of Lichk open up, sharing their tales of waiting, the depth of their loneliness, and their dreams interwoven with joy, longing, and love. The documentary. paints a poignant picture of the universal human race of separation and hope through close-up narratives and personal revelations.