After being sold by her family as a child to work as a domestic slave for 12 years, Urmila, a young Nepalese girl, takes the challenge of changing the harsh reality of the young women of her country.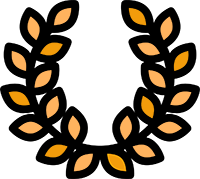 AWARDS: Globe Education Youth Courage Award. U.N./ Best Award of Youth. Dang District/ Price of the mayor of Zakopane. Mountain Filmfestival Alliance/ Best Documentary. NAIFF/ Best Film. KIMFF Int. Filmfestival/ Seal of Approval: Highly recommended. (Germany)
OFFICIAL SELECTIONS: HotDocs Canada/ RiverRun International Film Festival/ Kathmandu International Mountain Film Festival/ Margaret Mead Film Festival/ Shortlist German Film Award LOLA@Berlinale/ Shortlist One World Media Award/
Urmila, From being a Domestic Slave to being a Defender of Women's Rights
At the age of 6, Urmila, a girl from a small village in Nepal, was sold by her parents to a family living in Kathmandu, the capital of the country. Since then, for a period of 12 years she was forced to work as a domestic slave under subhuman conditions.
But this documentary begins several years later. Urmila is now 25 years old and has freed herself from her bonds to become a convinced activist for the human rights of Nepalese women. In the film we accompany Urmila in her social tasks and in her intimate journey to heal the wounds of a painful past.
One of the most moving scenes of the documentary takes place in the first minutes of film, in which Urmila asks his father how he felt after selling her. The rest of the film builds an inspiring portrait of a future leader in her journey to liberate herself and her compatriots.