Through a rich photographic, videographic and epistolary legacy, the director Ana Galizia makes a portrait of an uncle who she never met, the Brazilian director and actor Luiz Roberto Galizia.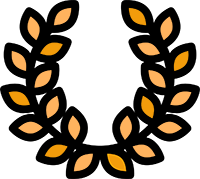 AWARDS: Critic's Prize for Best Short Film. It's All True - International Documentary Film Festival/ Jury's Honorable Mention. Huesca Intl. Film Festival/ Best Short Film. Pirenópolis Documentary Film Festival/ Best Short Film. Festival Internacional de Cinema da Fronteira/ Best Sound in Shorts Competition. Janela Internacional de Cinema do Recife
OFFICIAL SELECTIONS: Visions du Réel/ San Sebastián Intl. Film Festival/ Queer Lisboa - Lisboa Intl. Queer Film Festival/ London Short Film Festival/ One World Romania International Human Rights & Documentary Film Festival/ Pink Life QueerFest/ Mostra de Cinema de Tiradentes/ Forumdoc BH - Festival do Filme Documentário e Etnográfico/ Panorama Intl. Coisa de Cinema/ Cine Esquema Novo/ Belo Horizonte Intl. Short Film Festival/ Rio de Janeiro Intl. Short Film Festival
Unconfessions. The prints left by my uncle
The Brazilian actor and director Luiz Roberto Galizia died very young, but he left behind a wealth of personal archives composed of images, films and his writing.
30 years later, his niece Ana Galizia plunges into these archives to follow the traces of this uncle she never met. An intimate diary across time.