Almost thirty years after the death of filmmaker Howard Brookner, his nephew discovers the existence of an archive left by the filmmaker and reconstructs his uncle's life with films, photographs and recordings left in it.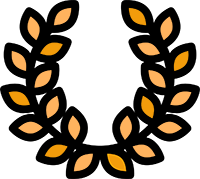 OFFICIAL SELECTIONS: Berlin International Film Festival/ Sundance Film Festival
Uncle Howard. The short, brilliant life of an intrepid filmmaker
Two days after being diagnosed with AIDS, the filmmaker Howard Brooker left a note to his parents in which he reflects on the idea that it is not bad having had a short life as long as you do what you want with it.
Almost thirty years after writing that letter, his nephew Aaron Brookner- also the filmmaker of this film- makes use of the recently discovered film archive that his uncle left in an apartment in his native New York to make an intimate portrait about this memorable man.
Beginning with the loose scenes of an incomplete documentary that Howard Brookner was making about the life of the writer William Buroughs, Aaron's journey through the life and work of his uncle moves to the anecdotes of his latest film, Bloodhounds of Broadway, the only fiction film he made.
The anecdotes of friends, colleagues and lovers end up shaping the posthumous portrait of an intrepid artist who, definitely, did everything he wanted every day of his life with infinite love and courage.