Using an umbrella as a pivot point, this film premiered at the Venice Film Festival traverses rural and urban China to show us the two contradictory sides of progress.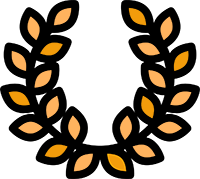 AWARDS: Honorable Mention. Cinema Du Réel
OFFICIAL SELECTIONS: Venice International Film Festival/
Umbrella. City and countryside. Two contrasting realities in China
This film is divided into five parts, one for each social group documented. The first takes place in Zhongshan, in Guangdong province at an industrial warehouse where poorly paid workers spend hours putting together umbrellas for sale.
In another part of China, in Yiwu, Zhejiang province, a successful farmer has become an entrepreneur, running an umbrella manufacturing business.
The film then shifts to Shanghai, as it follows students and recent graduates who struggle to find employment in a hyper-competitive market. The students know that failure to find a job will mean a return to their rural roots.
The fourth part follows a People's Liberation Army garrison and new recruits. The recruits all come from farms in the countryside, looking for another life.
The last part of the film takes place in Luoyang, Henan province. It documents an elderly peasant in a village that consists mostly of the old and infirm, as subsequent generations seek their fortunes elsewhere.