After his sudden death, in this documentary the famous Bolivian rapper Abraham Bojórquez (Ukamau y Ké) comes back to life through records, files and dream visions.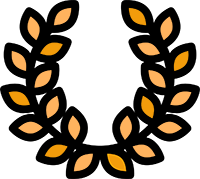 AWARDS: Pukañawi Ojo Latinoamericano Award. El séptimo ojo es tuyo Film Festival/ Audience Award. Encuentros del Otro Cine/ Second Mention of the Jury. MARFICI/ Second Award ex aequo Rigoberta Menchu. Presence Autoctone Film Festival/ Best Documentary. FENAVID/
OFFICIAL SELECTIONS: FIDBA/ Ierapetra documentary film festival/ Docuwest/ Telling Tales Documentary Film Festival/ Festival de cine indígena Wallmapu/ Muestra de cine y video indígena of Chile/ Arica Nativa rural film festival/ Cine Las Américas/ International Film Festival/ Habana Latin American Film Festival/ Vancouver Latino Film Festival/ Kunturñawi Film Festival/ AFI Latin American Film Festival/ Muestra de cine indígena Pachamama
Ukamau y Ké. The hip hop from the Andes is alive
Abraham Bojórquez (Ukamau y Ké) developed the so-called hip hop Aymara, with his social lyrics he shook the Latin American society in the early 21st century.
He died violently at the peak of his musical career, the same day he finished recording his second album.
Years later, his friend, Ecuadorian rapper and director Andrés Ramírez returns to Bolivia to uncover the reasons for his death and to find him in the Andean cyclical time.